Arquaest, des jeux d'aventures immersifs à Paris entre chasse au trésor, excursion historique, jeu de piste et escape game.
Aventuriers, aventurières, bienvenus !
L'énigmatique Arquaest est au croisement entre la chasse au trésor, l'excursion historique et l'escape game.
Nous vous invitons à un voyage hors du temps dans des expériences immersives mais aussi novatrices au coeur de Paris.
Formez vos équipes et coupez vos portables !  Armés de sacoches contenant de mystérieux objets, des cartes anciennes, d'étranges gravures , vous serez plongés dans un scénario et devrez explorer la ville et son histoire en autonomie. Énigmes, lieux cachés et travail en coopération vous attendent sur le chemin. 
Entre amis, en famille ou entre collègues, venez partager un vrai moment de plaisir et vous évader du quotidien !
Sélectionnez votre aventure
POURQUOI CHOISIR ARQUAEST ?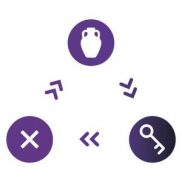 Expériences ludiques novatrices
Vivez des aventures immersives au croisement entre la chasse au trésor, l'excursion historique et l'escape game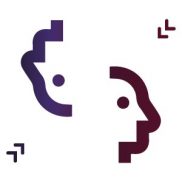 Moment de connexion et de complicité
Des expériences créées pour s'amuser ensemble quel que soit l'âge, entre amis, en famille ou entre collègues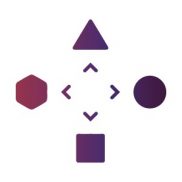 Chaque jeu est différent sous tous ses aspects: scénario, matériel, direction artistique, énigmes système d'indices et de déplacement
Un parfait mélange entre ludique et culturel
Nos jeux utilisent des histoires et des légendes réelles, vous permettant de vous évader du quotidien et de vivre une visite insolite et originale de Paris
ILS ONT AIMÉ L'AVENTURE ARQUAEST !
« C'était une façon incroyable de voir une autre partie de Paris. C'était tellement amusant d'explorer, de mettre à l'épreuve nos compétences en résolution de problèmes »
– Dani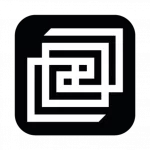 « Nous avons organisé ce jeu de piste avec 40 personnes et c'était super ! Le matériel est très beau, le cadre est magnifique, le niveau de difficulté est idéal. »
– Pierre
« It was spectacular. Kids loved it. They really got to run around and discover so much about Paris. I highly recommend. Super experience. »
– Jackie
Des questions sur nos jeux de piste à Paris ?
Vous trouverez les questions les plus fréquemment posées ici.
Si jamais la réponse que vous cherchez ne s'y trouve pas, ou si vous souhaitez privatiser l'un de nos jeux, vous pouvez au choix:
– appeler Arquaest au (+33)6 28 03 46 98,
– nous envoyer un message via messenger ici
– laisser un message via ce formulaire de contact,
À bientôt pour l'aventure !